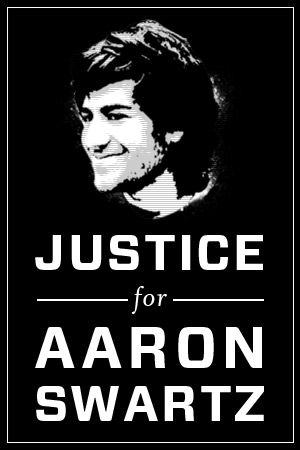 I wrote about Aaron Swartz and his difficulties with the U.S. Government almost a year ago. Since then Aaron killed himself, due in no small part to the strain put upon him by his pending criminal charges. Cory Doctorow gave a talk at a local bookstore a couple of months ago that felt like a call to arms.
Since then, I have been doing my best to make people aware of the problem posed by the vague language of the Computer Fraud and Abuse Act and it's misguided use as a club to prevent people from doing things with a computer that threaten the status-quo of our government's favorite corporations.
Rather than post one of my trademark walls of text, instead I would like to direct you to a film about two others who saw mistreatment and abuse as a result of the Computer Fraud and Abuse Act. And keep in mind that both of these gentlemen actually defrauded and abused computer systems, unlike Mr. Swartz, who did no such thing.